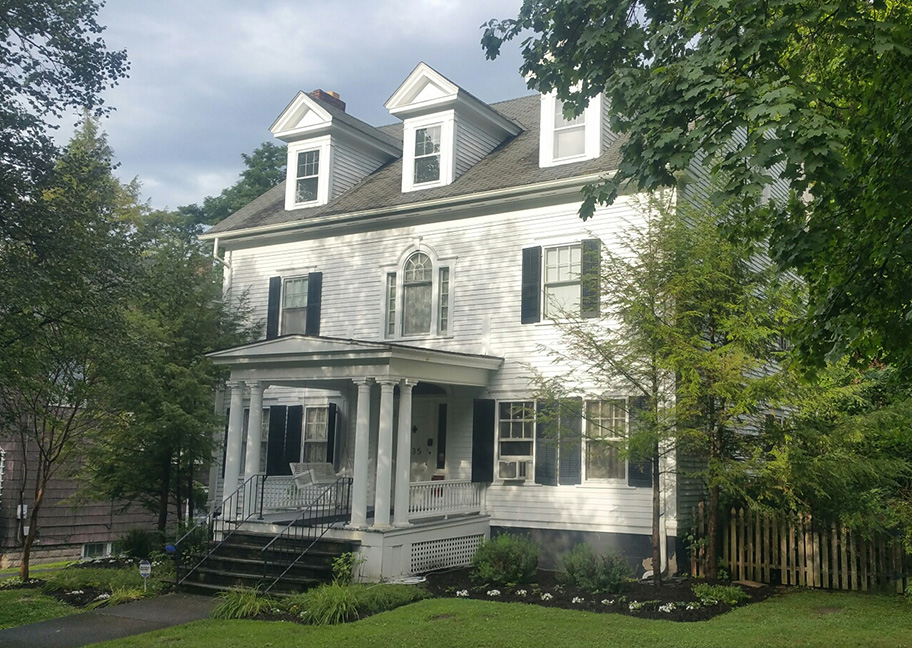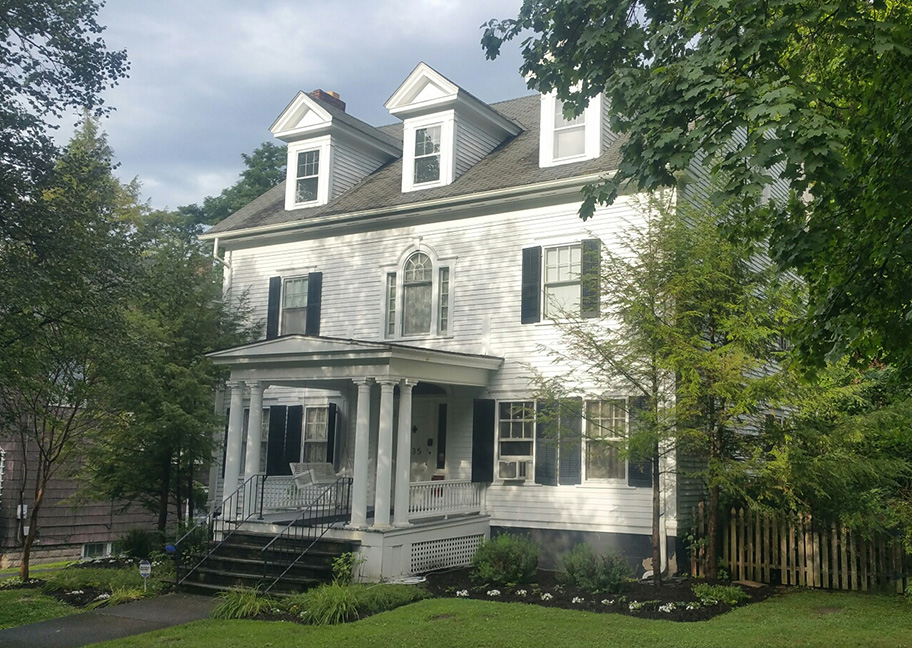 Dr. Haxton completed her psychiatric training at Cornell University in New York City (now Weill Cornell Medicine) in 1993. She moved to Syracuse N.Y. at that time for her husband to accept a professorship at Syracuse University, and has never left! She raised three children here; now successful young adults. Dr. Haxton is a board-certified psychiatrist and has had a solo private practice since that time. She has longstanding relationships with many of her patients and has supported them through many phases of their lives.
In fact, she continues to treat many of her original patients and has worked closely with them through jobs, marriages, childrearing, divorces, career changes and becoming senior citizens. She has worked with teens through their late adolescence, on into college, graduate school, professional school, first jobs and establishing life partnerships.

Dr. Haxton is a board-certified physician with a specialty in the field of Psychiatry. Dr. Haxton has a Bachelor's degree in Fine Arts and a Master's degree in Nursing. She worked and taught as a Family Nurse Practitioner before attending medical school at George Washington University and New York Medical College.
Dr. Haxton is a Diplomate of the American Board of Psychiatry and Neurology.
Dr. Haxton provides diagnostic evaluation, second opinions, collaboration with primary care providers and medical specialists, psychotherapy, pharmacotherapy and alternative therapies including Transcranial Magnetic Stimulation.
Dr. Haxton treats women, men and LGBTQ people. She treats patients with depression, bipolar disorder (manic-depression), generalized anxiety, OCD, panic disorder, PTSD, phobias, psychotic illness, somatoform disorders, pain syndromes, self-destructive or self-injurious behavior, grief, and personality disorders. Dr. Haxton has expert knowledge and experience in the treatment of Borderline Personality Disorder. Dr. Haxton also treats patients with substance abuse and addiction disorders.
Dr. Haxton has a special interest in the interplay between medical illness and psychiatric illness. She has particular expertise in the care of women, especially in the way that reproductive stage of life both impacts existing psychiatric illness and may precipitate new illness. Dr. Haxton treats women of all ages with problems related to menstrual mood disruption, fertility, pregnancy, pregnancy loss, postpartum illness, breastfeeding, childrearing, menopause and sexual dysfunction. Dr. Haxton treats patients with issues related to body image, sexual orientation, gender identity, obesity and eating disorders.
Dr. Haxton is strongly committed to a holistic and integrative approach to the care of her patients and works to incorporate principles of healthy living into the treatment. She has expertise in nutrition and will guide her patients in establishing appropriate diet, exercise, and sleep habits. 
Dr. Haxton provides:
Consultation

Diagnostic Evaluation

Collaboration with Primary Care Providers and Medical Specialists

Psychotherapy  

Pharmacotherapy (treatment with medicine)

Independent Medical Exams

Service as an Expert Witness in legal cases